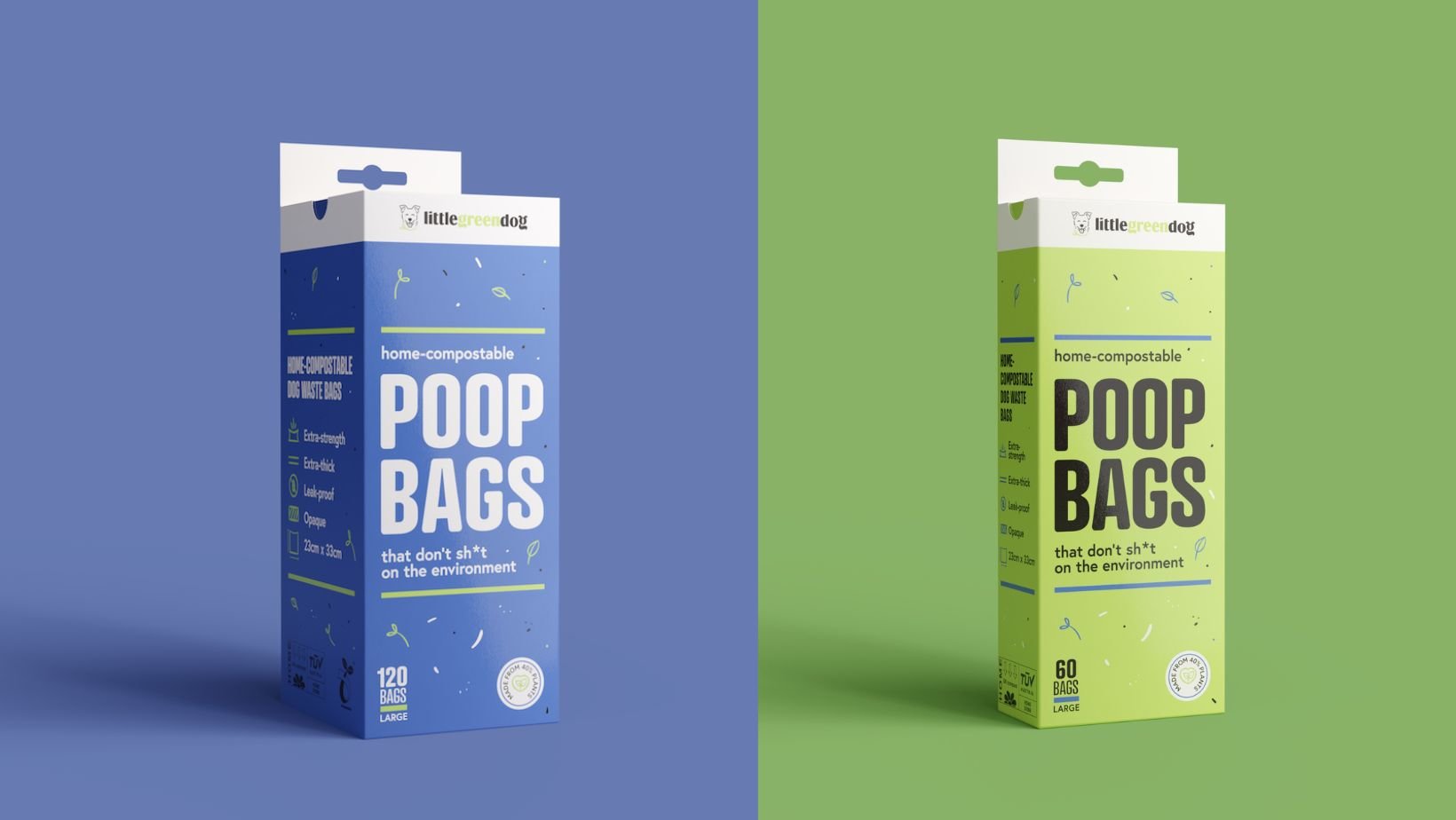 Welcome to the Little Green Dog
Influencer Info Pack
Little Green Dog bags are fully biodegradable, certified home-compostable, and made with 40% plants — unlike the vast majority of the other options on the market, which claim to be environmentally friendly but are really (excuse the pun) full of crap.
Why people love Little Green Dog
Join the pack!

Our bags provide a great opportunity for influencers with over 500,000 dogs in New Zealand.

We are stocked in over 50 retailers across the country and have sold over 3 million bags so we are a well established brand.
Approved influencers get a free pack of Little Green Dog Poop bags
You get 20% of the first sale you refer to us (ex tax and shipping)
Your followers get a 10% discount off their order
You get free dog poop bags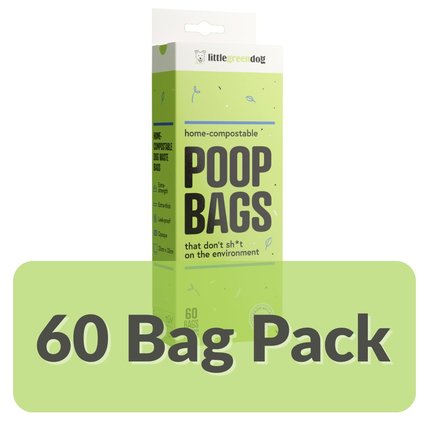 Designed for the once-a-day pooper. This pack contains 60 home-compostable poop bags that'll provide you with up to two months of environmentally friendly peace of mind.
These packs retail for $15.99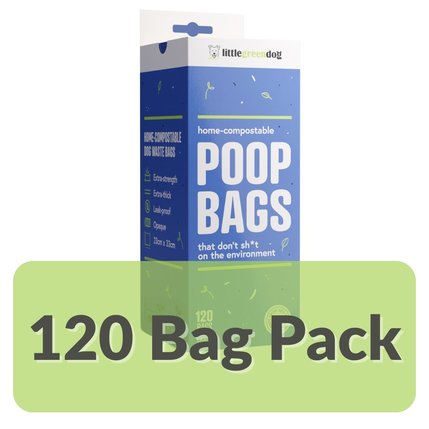 For the pooch who just loves to poop. Get some serious bang for your buck with a 120-pack of our home-compostable poop bags. Lots of poop, zero waste: it's the LGD way!
These packs retail for $26.99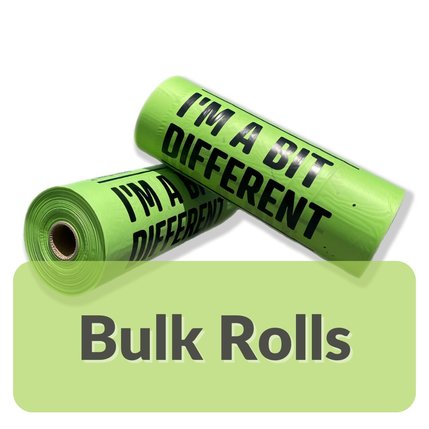 The LGD Bulk Roll gives you the best value with huge 300x bags on a single roll. Best used in areas where there's lots of poop such as vets, doggy daycare, or the back garden. These bags are designed to be torn off and used nearby rather than carried with you like the smaller rolls.
These rolls retail for $59.99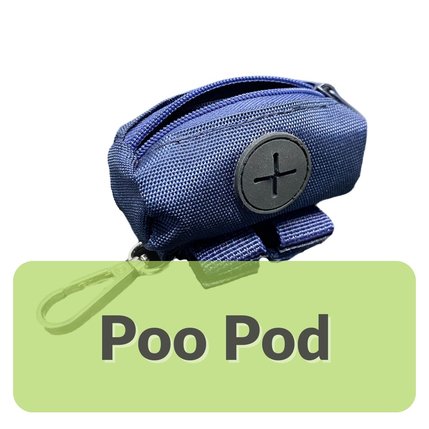 Each Poo Pod contains around five Coke bottles' worth of recycled polyethylene and transforms a waste product into something long-lasting and useful. Each holder features two attachment options — a pair of velcro straps that secure it to almost any lead and a metal clasp for clipping onto something like a belt or key ring.
These poo pods retail for $15.99
FAQ
What is Little Green Dog's mission?
Little Green Dog exists to kick conventional, environmentally dangerous, plastic out of the dog ecosystem.
Why is that Little Green Dog's mission?
There are over 500,000 registered dogs in New Zealand, each pooping an average of 1.3 times per day. On average 60% of people pick up their dog's poop with single-use plastic bags, that's almost half a million plastic bags ending up in landfills every single day. That's a bit crap…
What are Little Green Dog Bags made from?
Most dog bags contain polyethylene, but our alternative is made from PLA, PBAT, and glycerin. That's it: a fully biodegradable, 100%-home-compostable material.
What is the difference between degradable/biodegradable plastic and compostable?
For most bags in New Zealand, 'degradable/biodegradable' means plastic with a degradable agent added. The agent breaks down in a few months but can leave behind millions of tiny bits of plastic known as microplastics that have a not-very-green habit of landing themselves in waterways or the ocean and most definitely sh*tting on the environment. Little Green Dog bags are not degradable plastic, they are a plant-based compostable material.
Are these bags home compostable or just commercially compostable? What's the difference?
Little Green Dog is one of the first NZ companies to produce certified home-compostable poop bags. Being home compost-certified is a much more difficult status to attain, as the product has to break down in a more natural backyard compost setting. Home-compostable products are generally made from thinner materials, usually require somewhere around 20°C to 30°C to break down, and they're given a longer time period to do so (usually 90% degradation in 365 days).
What certification do you have for these bags?
We hold the Seedling certification under EN13432 for general compostability, registration number 7P2277 and TUV Home Compost certification S1069.
How should people dispose of them?
Composting your pet's poop bags at home is a great way to independently close the waste loop. The best option is to keep a second compost bin at home which is separate from your main compost and is only applied to non-edible crops like flower gardens. You can't put dog waste in compost you are going to use with edible plants .
What happens if they do end up in a landfill?
Compost is best, but our bags are better than putting plastic or 'eco plastic' in the landfill. Our material is capable of mesophilic digestion by anaerobic bacteria like the kinds found in non-compacted landfills. During that breakdown process, the bag is fully breaking down rather than the alternative of plastics or even 'eco plastics' which usually break apart into microplastics.
Where are these bags made?
The bags are currently made in China. We explored local production originally but were unable to find any NZ factories that were able to process our compostable resin into bags. We aim to bring production back to NZ when we are able to find a suitable producer.
Who is the team behind Little Green Dog?
Chris, Kerina, Piper (aged 8), and Chloe (50% Shih Tzu, 50% poodle, and 100% fluff ball of love and energy). We've been dog owners for over 15 years, and come from families with dogs.
We're super passionate about reducing plastic use and recycling. We have more sorting bins than people in our house!
How thick are these bags?
Our bags are some of the thickest available at 20 microns. This thickness gives them a premium feel and makes them thicker and more reliable.
How many bags on a roll are there?
There are 12 bags per roll. We are the only 12 bag/roll producer anywhere in the world that we know of. We had to go to 12 bags because of the thickness of our material, if we used 15 bags then they were too thick to fit in a standard dispenser.
Do these rolls fit a standard dispenser?
Yes.
How should the bags be stored?
For best results, the bags should be kept in a dry, cool environment. Basically the opposite of a home compost where our bags are designed to break down.
Join the pack!